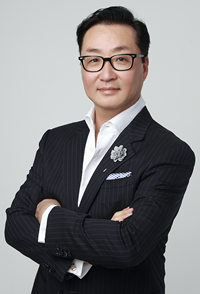 Harrison H. Lee, M.D., D.M.D., F.A.C.S. is a distinguished triple board-certified facial plastic and reconstructive surgeon with offices in Beverly Hills, CA, Manhattan (New York City), NY, and Dubai, UAE. He is the founder of Beverly Hills Medical Center for Cosmetic Surgery, Inc.(2010). and also the founder of Beverly Hills Eclipse Surgery Center, Inc.(2023). Dr.Lee is widely acclaimed for his exceptional expertise in facial plastic and reconstructive surgery. His unwavering commitment to the highest standards in facial plastic surgery and reconstructive procedures has earned him global recognition as a trailblazer in the field.
Dr. Lee earned his undergraduate degree with honors in 1980 from Tufts University; and his dental degree from Tufts University School of Dental Medicine in 1983. Furthermore, he successfully completed a four-year residency in Oral and Maxillofacial Surgery at the Veterans Administration Medical Center in New Jersey, further enriching his diverse skill set. Dr. Lee's remarkable 18-year medical and surgical training extends beyond traditional medical education.
In his never-ending quest for knowledge, Dr. Lee then went on to receive a medical degree from New York Medical College in 1992 and served a residency in Head and Neck Surgery (Otolaryngology) at the prestigious Mount Sinai Medical Center in New York City solidifying his expertise in this specialized field. In a relentless pursuit of excellence, Dr. Lee dedicated a year to a fellowship in Facial Plastic and Reconstructive Surgery(07/1997 – 06/1998) under the mentorship of the world-renowned facial plastic and reconstructive surgeon, Dr. Frank Kamer, associated with The Lasky Clinic in Beverly Hills (an affiliated of UCLA).
Dr. Lee is board certified by the American Board of Facial Plastic and Reconstructive Surgery, the American Board of Otolaryngology-Head and Neck Surgery, and the American Board of Oral and Maxillofacial Surgery, in addition to being a Fellow of the American College of Surgeons, Fellow of the American Academy of Facial Plastic and Reconstructive Surgery, a Fellow of the Royal College of Medicine (London, England) as well as a member of numerous other medical societies.
He has a number of national and international presentations, as well as publications to his credit. He has earned the respect of many elite medical practitioners. His television appearances include CNN, ShowBiz Tonight, Dr. 90210, E! Entertainment, and European television. Dr. Lee has also been featured in prestigious magazines such as Forbes, USA Today, Cosmopolitan, and Maxim.
Because of his unique background in medicine and dentistry, Dr. Lee has a profound appreciation for the facial form and is committed to a surgical practice that thrives on the cutting edge of modern medicine. It is rare to find a facial plastic and cosmetic surgeon in Los Angeles or anywhere else in the country that combines experience, skill, a prestigious educational background, and a history of consistently impressive results to the degree that Dr. Lee does.
He has devoted his entire career to providing facial plastic and cosmetic surgery of the most exacting and uncompromising standard to his patients, all the while earning a reputation for professional excellence in his community and amongst his colleagues. His profound appreciation for the facial form distinguishes him as a true artist in his field.
Dr. Lee has vast experience working with all ethnic backgrounds and is proud to provide elite facial plastic and cosmetic services not only to his Beverly Hills, New York City, and Dubai clientele but to patients from throughout the United States and from around the world. His goal is to provide the utmost attention to patients' safety and natural results while working with each patient to design a customized plan that will enhance their natural beauty and address their overall concerns. His attention to detail, surgical excellence, and natural-looking results make him an extremely sought-after surgeon for those looking to reshape their life.
Dr. Lee's diverse and comprehensive training equips him to assist numerous patients with unique and often complex facial surgical procedures. His remarkable skill and versatility have profoundly impacted the lives of thousands, earning notable recognition for his work in Facial Feminization Surgery (FFS), facelifts, and various other facial aesthetic and reconstructive procedures. He is renowned for performing Facial Feminization Surgery (FFS) on notable individuals, including Caitlyn Jenner(2015), Nikita Dragun(2016), and most recently, Dylan Mulvaney(2022).
His unwavering dedication to excellence and commitment to enhancing the lives of his patients solidify his position as a trusted leader in the field of plastic and reconstructive surgery. In addition to his extensive education and surgical training, Dr. Lee has been a lifelong martial artist, achieving Black Belt status in the disciplines of Tae Kwon Do, Gong Kwon Yu Sul (Korean Jiujitsu), Hapkido, Tang Soo Do (Korean Shotokan Karate), and Northern Shaolin Kung Fu.