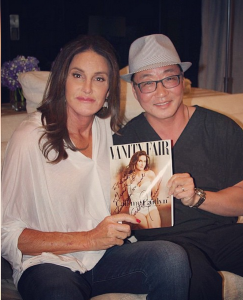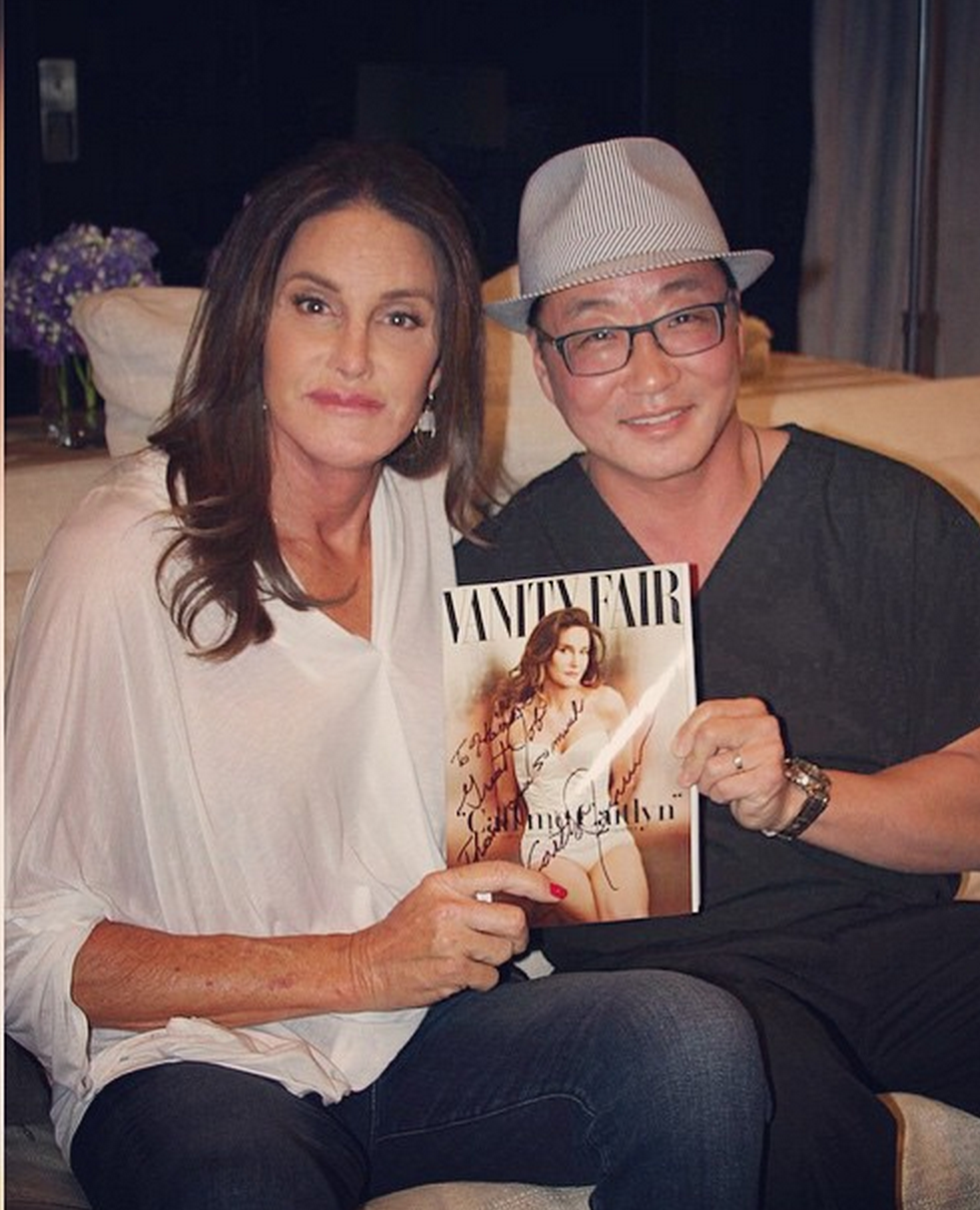 Facial feminization surgery describes plastic surgery techniques intended to soften masculine-looking structures and transform them into more feminine, elegant features. These procedures are especially beneficial for transitioning male-to-female patients and allow transgender women to attain and embody an appearance that affirms their identities.
With over 25 years of experience, Dr. Harrison Lee often performs this procedure with great care and success, providing patients life-changing results.
---
What Is Facial Feminization Surgery?
Facial feminization surgery (FFS) refers to cosmetic surgeries that feminize masculine features. FFS is often undergone by male-to-female (MTF) transgender patients; however, it can also help anyone unhappy with their natural features and wish to soften their facial contours, including cisgender women.
What Are the Benefits of Facial Feminization Surgery?
FFS can make an immense impact on a person's life. By aligning one's external appearance with their internal identification, FFS creates emotional and mental balance for all women.
Other benefits include:
More feminine facial contours
Improved overall aesthetic
Greater satisfaction with appearance
Improved confidence and mental health
A more positive outlook on life
Confidence in social situations
More youthful aesthetic
Dr. Lee understands that improving the facial features of transgender women is more than surgery; it also improves their quality of life.
Creating the perfect balance of science and artistry, Dr. Lee performs each FFS with meticulous precision and an eye for beauty. Each patient is unique, so each FFS is different. Dr. Lee customizes all procedures to fit his patients' aesthetic goals.
What Are My Facial Feminization Surgery Options?
There is no one way of performing FFS, as each patient will have different goals for their results.
Dr. Lee performs and blends the following facial feminization techniques to complement and enhance your appearance:
Hairline advancement surgery – This surgery is performed to lower the hairline, reduce the height of the forehead, and correct male temple recession for a more rounded feminine hairline.
Forehead reduction (brow bone contouring surgery) – Reduces the protrusion of the forehead and upper eye areas for more feminized features. Brow bone contouring involves shaping the forehead and orbital bones to remove the masculine ridge, open up the appearance of the eyes, and create a softer, more pleasing appearance.
Brow lift surgery – This is both a rejuvenating and feminizing procedure that lifts drooping eyebrows and reduces wrinkles in the forehead. By raising the brows, a more feminine arch is achieved, creating brighter, more youthful-looking eyes.
Rhinoplasty – Feminizing rhinoplasty can make the nose smaller, thinner, or straighter, resulting in a more delicate appearance.
Cheek implant/cheekbone reduction surgery – Achieving a feminine contour relies heavily on the cheek structure. Many women have a higher fat concentration in the cheeks, resulting in a rounder upper face. Cheek implants can provide balance, while cheekbone reduction can soften the square appearance of some patients' faces.
Chin surgery (chin contouring surgery) – Chin surgery, or genioplasty, alters the chin's position, size, and shape, drastically restructuring the facial profile. Dr. Lee shaves the contours of larger, or more square chins for a softer appearance. Additionally, patients can undergo chin implant surgery, which involves placing an implant for a more oval, feminine profile. Dr. Lee can assess which option(s) will best harmonize the patient's facial structure.
Jaw contouring surgery – A soft jawline is perhaps the most important feature of a feminine face. Typically, masculine faces feature a square or harsh jaw; therefore, FFS jaw surgery aims to soften those angles and provide a more elegant profile.
Lip augmentation – Plump, voluminous lips have become a feminine ideal. Dr. Lee performs surgical and non-surgical lip augmentation, including permanent lip implants and lip filler injections.
Subnasal lip lift – Sometimes referred to as "the permanent lip filler," a subnasal lip lift reduces the length of the skin between the nose and upper lip, lifting the upper lip for a more pleasing lip shape that reveals more of the pink lip and feminizes the mouth. A shorter upper lip is a good option for those who do not see results with lip fillers or augmentation due to the length and protrusion of their upper lip.
Thyroid cartilage reduction (Adam's Apple reduction) – The thyroid cartilage is surgically altered to reduce the size and noticeability of the Adam's Apple. This permanent, simple procedure greatly feminizes the neck and throat.
Am I a Candidate for Facial Feminization Surgery?
Candidates for FFS are unhappy with their masculine features or believe their external appearance does not match their gender or identity. Candidates should be generally in good health, be nonsmokers or are willing to quit, and have reasonable expectations for their results.
Dr. Harrison Lee is triple board certified by the American Board of Facial Plastic and Reconstructive Surgery, the American Board of Otolaryngology (Head and Neck Surgery), and the American Board of Oral & Maxillofacial Surgery, making his experience and training in facial surgeries unparalleled.
If you are interested in FFS, Dr. Lee can produce the highest level of care and unmatched results to provide you with customized surgeries that will allow you to reveal your most confident self.
How Is Facial Feminization Surgery Performed?
Facial feminization surgery is one of the most personalized procedures in plastic surgery. The face is crucial to a person's identity, and there is no one size fits all approach to FFS. As such, each FFS patient will choose different surgeries to reach their specific goals, and Dr. Lee will employ various techniques within those surgeries to achieve the best results.
Dr. Lee believes in combining all techniques into one surgical procedure. While this can mean several hours of surgery, this combination allows Dr. Lee to fine-tune his results and ensure perfect balance and harmony between facial features and how they relate to one another.
If you would like to learn more about the specifics of each procedure, Dr. Lee will be happy to discuss this with you during your confidential FFS consultation.
How Much Does Facial Feminization Surgery Cost?
The cost of FFS will vary from patient to patient, as the price depends on multiple factors, including the procedures performed, the extent of each procedure, and the techniques utilized.
Dr. Lee and his team can provide a cost estimate once a surgical plan has been created and agreed upon.
How Long Is Facial Feminization Surgery Recovery?
Recovery will entirely depend on the patient's natural healing process, the number and combination of procedures, and the extent of each surgery. Some facial surgeries, such as rhinoplasty, take longer to heal than others.
Once you have determined which surgeries will be combined during your FFS, Dr. Lee can provide you with a detailed recovery plan.
When Will I See My Facial Feminization Surgery Results?
Some surgical results will be more apparent than others, but most results from your FFS procedures will become visible once the swelling subsides, which occurs a few weeks after surgery.
Your results will continue to improve as your body heals, with vast improvement seen around three months after surgery. Final results tend to develop between three to six months after FFS.
Facial Feminization Surgery Frequently Asked Questions
Will I have scars after FFS?
Any surgical procedure involves the possibility of scarring; however, Dr. Lee places all incisions in the most discreet areas possible. Most facial surgical techniques hide incisions in creases that are not readily visible. For example, brow lift, forehead reduction surgery, and hairline advancement all involve incisions in the hairline. Rhinoplasty and subnasal lip lift involve placing the incision in locations hidden by the nose, and chin and jaw surgeries hide the incision underneath the chin or inside the mouth.
How long does FFS take?
Depending on the number of surgeries, your FFS can take several hours to complete.
What are the risks of FFS?
All surgical procedures carry some risk, including bleeding, infection, and poor healing or scarring. Dr. Lee will discuss all the risks specific to your procedures to ensure your comfort and understanding of the surgery.
Is FFS only for transgender women?
Although many patients identify as transgender women, there is no gender or biological sex assigned to this surgery. Anyone who desires to soften and feminize their facial features can benefit from the skill and experience that Dr. Lee provides to his FFS patients.
---
Please watch one of our patient's FFS transformations here:
Patient 1
Patient 2
Patient 3
"I was Referred to Dr. Harrison Lee by a Good friend. I came in for consultation for facial feminization surgery. That included forehead reduction, jaw and chin reduction, Nose job, And the shaving of the Adam's apple. He made me feel so at ease that I booked my appointment the following week. The procedure took about six hours Or more. It took me about a whole month to recover fully. I am very pleased with the results. I'm actually getting my second facial feminization done next week With Dr. Harrison Lee as well. That's going to consist of a Eyebrow lift, Cheek implants, jaw reduction and chin implant. I am very excited this time around, Only because I am more specific and know what I want exactly. I am very excited. Dr. Lee is the best and I only trust him." ~ RealSelf
If you would like to schedule a consultation please feel free to contact us.
Los Angeles
120 South Spalding Dr., Suite 350
Beverly Hills, CA 90212
(310) 777-2627
Manhattan
620 Park Avenue
New York, NY 10065
(212) 988-9769